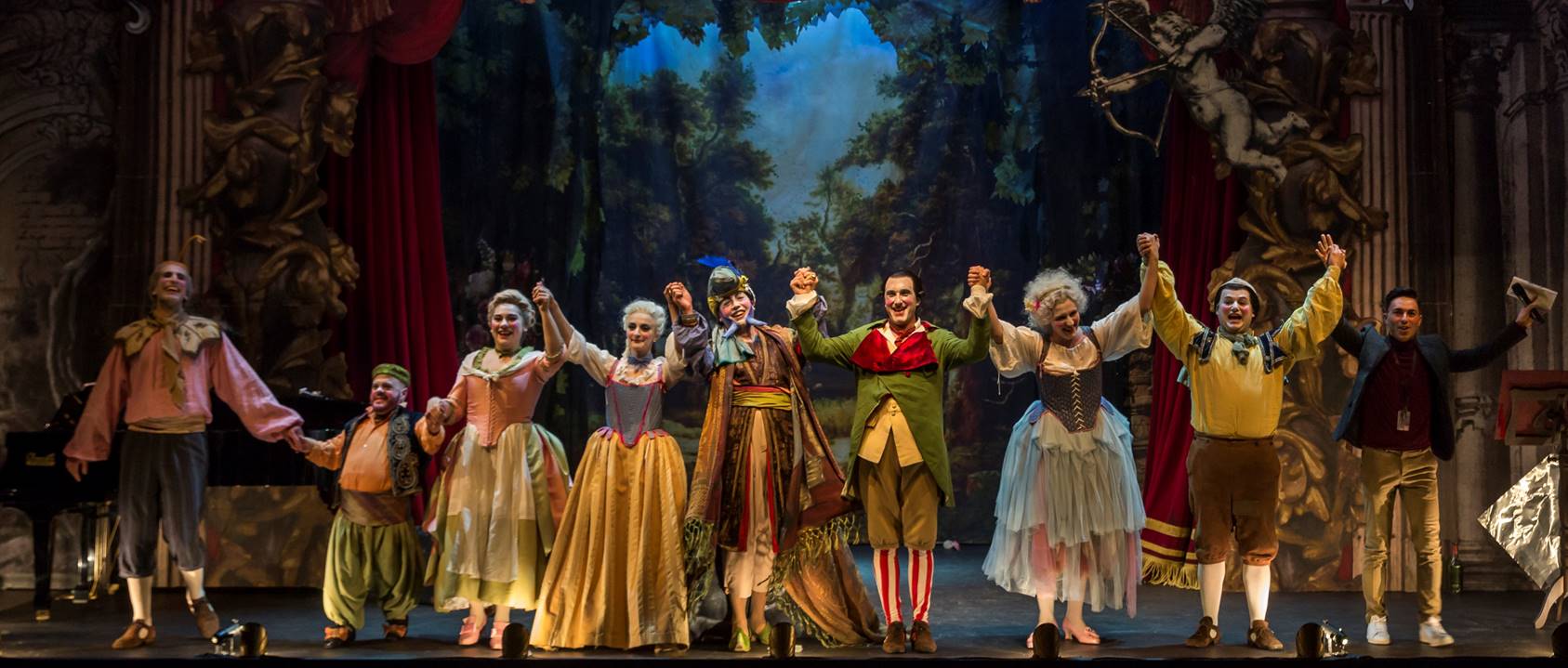 Vision
Les Arts aims at being the great culmination of the artistic spirit, an emblematic and agglutinating project that combines the excellence of artistic expressions generated by the society, a catalyst for talent and an attraction of international references.
Mission
Les Arts embodies beauty, inspiration, creativity and the liberating power of art and ideas. It is a masterpiece that belongs to everyone. Our mission consists of:
-Collect the creative talent of society and attract international talent to achieve excellence in the performing arts;
-Involve and inspire people through excellence, ambition and scope of our actions;
-To treasure and renovate Les Arts for future generations of artists, public and visitors, both local and national and international;
-To strengthen our central role in the life of the city of Valencia and in the identity of the Valencian Community.
Board of Trustees
HONORARY PRESIDENT
Molt Honorable Sr. Ximo Puig i Ferrer
President de la Generalitat Valenciana
PRESIDENT
Sr. Pablo Font de Mora Sainz
VICE-PRESIDENT
Honorable Sr. Vicent Marzà Ibáñez
Conseller d'Educació, Cultura i Esport
SECRETARY
Il·lustríssima Sra. Raquel Tamarit Iranzo
Secretària autonòmica de Cultura i Esport
BOARD MEMBERS
Il·lustríssim Sra. Francesc Gamero Lluna
Secretari autonòmic d'Hisenda
Il·lustríssim Sr. Francesc Colomer Sánchez
Secretari autonòmic de Turisme
Sra. Eva Coscollà Grau
Sotssecretària de la Conselleria d'Educació, Cultura i Esport
Sra. Carmen Amoraga Toledo
Directora general de Cultura i Patrimoni
Sra. Isabel Castelló García
Directora general del Sector Públic i Patrimoni
Sr. Abel Guarinos Vinyoles
Director general de l'Institut Valencià de Cultura
Sr. Ramon Roselló Ivars
Membre del Consell Valencià de Cultura
Isabel Muñoz Criado
Diego Lorente Fraguas
Rafael Juan Fernández
Mónica de Quesada Herrero
Felisa Alcántara Barbany
HONORARY TRUSTEES
Susana Lloret Segura
Vicente Ruiz Baixauli
Executive Committee
PRESIDENT
Sr. Pablo Font de Mora Sainz
VICE-PRESIDENT
Il·lustríssima Sra. Raquel Tamarit Iranzo
Secretària autonòmica de Cultura i Esport
SECRETARY
María del Mar Cid Antón
Subdirectora General de Règim Jurídic i Coordinació Cultural (Secretaria Autonòmica de Cultura i Esport)
BOARD MEMBERS
Il·lustríssim Sr. Francesc Gamero Lluna
Secretari autonòmic d'Hisenda
Honorable Sr. Vicent Marzà Ibáñez
Conseller d'Educació, Cultura i Esport
Sra. Isabel Muñoz Criado
Sra. Mónica de Quesada Herrero
Sra. Felisa Alcántara Barbany
General Director
José C. Monforte Albalat
Artistic Director
Jesús Iglesias Noriega